Gung Hay Fat Choy! Today China started their celebrations of the Lunar New Year. The Year of the Dragon.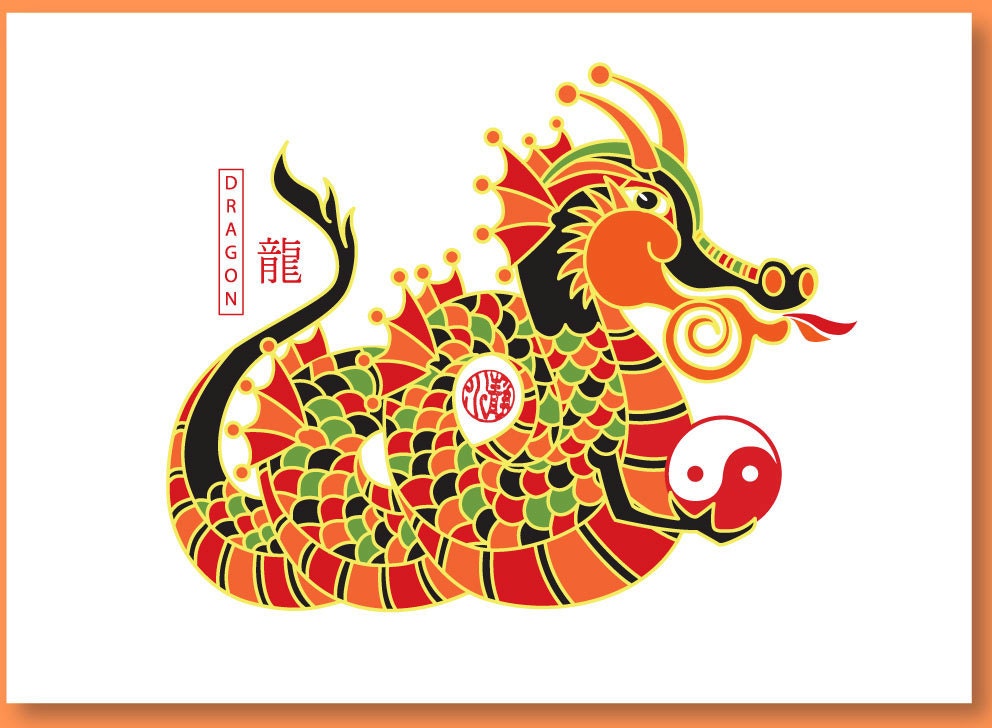 We celebrated at the Blankenship house as well. We ordered pick up from our favorite Thia restaurant. Now before you start, yes I realize I am not adopting from Thialand and that the food is different than Chinese food but it is my Chinese New Year and I will celebrate the way I want to! HA!
We had a lot to celebrate so we ate like it was Thanksgiving but instead of Turkey and dressing with mounds of creamy sides I had eggrolls, Nam Sod, Spicy Cocunut soup, Thia Noodle, Spicy beef noodle and Pork Fried Rice. Every person waddled out of our kitchen. I love that the kids gobble up just about everything I put in front of their face. Let me add a funny story to show you how much we ate. About 15 minutes after we at dinner I was trying to get Leila in the tub when my comedian Josiah walks into the bath.
"Mom, you need to take my temperature." rather seriously, "No, Mom I'm serious. My tummy feels really bad. I think I might be getting sick"
After I stopped giggling I reminded him that he at as much as Daddy had and what he was feeling was the feeling of being stuffed.
So now that all the kiddos are in bed I can focus on all that we have to celebrate. Friday the 13th was the day we sent out our last package of info to our agency for our Dossier. It was received Tuesday and I had told T to do whatever she needed to do to get it to China. Since my Dossier was only waiting I800A approval letter from immagration we were willing to pay the extra money to have it translated quickly so that it could GO, GO, GO! If you are wondering how I got from the last post to this post it is because of you. You have prayed with us, you how have encouraged and you who have shared tons of information. You were used as one of God's instruments in His grand plan to move that paperwork. We found out shortly after my last post that because of our sons severe heart condition that we could ask for his file to be expedited. So we filed the extra paperwork needed and on the 6th of January we received an email confirmtion that our file had been approved. So now we just wait. Wait.... Wait.... Wait.... Wait..... If you know me than you know this is not my strength. I don't wait well. This week the Chinese Governement is closed for the celebration of the New Year. I could wallow in my self pity or I could celebrate That is just what my little man did for his birthday.
This is what I woke up to Saturday morning. Pictures from my sweet sons birthday party. Doesn't he look good after just recovering from his second surgery. I also love that he is wearing yellow this time around. It has gotten very cold there and ther is not much heat so they wrap them up to keep them warm and toasty. Look at his hair it looks like he needs a little trim above his ears. I wonder if he will get one for New Years. It is a Chinese tradition to get a hair cut for the new year celebration. I hope you guys can feel the excitement that I have. Lot's and Lot's to be thankful for.
We still have a long road but I'm excited and I have faith.
P.S. If the young lady from the pool reads this. Timberdoodles, Apologia Science, Sonlight
P.P.S.S. Does anybody know were I got that temperature money ticker thingy on the side. I can't find it and I need to change it. It is driving me crazy.